Lees welke brands je voorgingen
Webdashboard is een heel specifiek product dat Power BI gebruikers in staat stelt om gemakkelijk en veilig rapportages en dashboards te delen, zowel binnen als buiten de organisatie. Een specifiek product waar (na onderzoek uit blijkt) gezocht naar wordt via Google en YouTube. Eigenlijk ook wel logisch, want wat zou je zelf doen wanneer je iets wil weten? Als je niet op zoek bent naar deze oplossing is het heel lastig om ervan overtuigd te raken.
Door Google Ads in te zetten op Webdashboard, zagen wij een snelle stijging in het aanvragen van free trials. Een perfecte manier om een specifiek product kennis te laten maken bij de juiste doelgroep.
Voordelen van een goede branding
Vergroot De Zichtbaarheid
Als je online gevonden wordt, kunnen potentiële klanten je gemakkelijker ontdekken.
Toegang Tot een Breder Publiek
Het internet heeft een wereldwijd bereik, waardoor je de mogelijkheid hebt om je producten of diensten aan een veel groter publiek te presenteren dan alleen lokaal.
Gemakkelijke Toegang Voor Klanten
Klanten kunnen op elk moment en vanaf elke locatie toegang hebben tot je informatie, producten of diensten, wat het gemak voor hen vergroot.
Meer informatie over Brand Essence?
Ik snap het, je wilt direct aan de gang! Neem dan direct contact op.
Den Bolder
Arie Eikelenboom
Natasja was voor ons een stagiair die écht iets toevoegde; pro-actief, geduldig en kundig. Na haar studie maken we nog geregeld gebruik van haar kennis en kunde. Ook hierin blijkt Natasja een goede luisteraar en prima vertaler van mijn wensen in een mooi product. Een recensie vind ik daarom het minste wat ik voor haar kan betekenen. Met Natasja haal je iemand in huis met ideeën, kennis en tevens heel belangrijk; iemand die haar afspraken méér dan nakomt!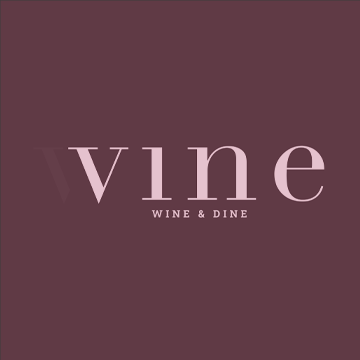 Vine Tilburg
Judith Kuijpers
Fijn en persoonlijk contact! Natasja kan snel schakelen en wij zijn super blij met het eindresultaat!
Focus Marketing Research
Vanessa Marino
Natasja is heel erg professioneel, schakelt snel en heeft goed naar ons wensen geluisterd. Ook ons feedback heeft ze snel en nauwkeurig verwerkt. Wij zijn heel blij met het eindresultaat en kunnen en samenwerking met haar aanraden.