Als ik een logo heb dan ben heb ik toch genoeg? Het antwoord is nee! Is je intentie groeien met je bedrijf? Dan is een goede basis essentieel. Tijdens onze zo genoemde Brand Essence neem je het merk onder de loep. Heb je nog geen merk? Geen probleem, dat is helemaal mooi!
Je gaat terug naar de basis en de kern waaruit je bedrijf tot stand is gekomen. Veel ondernemers denken dat dit voort is gekomen uit een product en weten goed WAT ze verkopen, maar niet WAAROM.
In deze tijd staat B2C en B2B niet meer ver van elkaar af en zou je het ook B2H kunnen noemen, namelijk; Business to Human. Iedere aankoop gaat gepaard met rationele en irrationele waarde. Gevoel speelt daar een grote rol bij.
Zie je nou wel dat je niet genoeg hebt aan een mooi plaatje? Een goed merk, is veel meer dan dat!
Waar kun je aan denken bij Brand Essence?
Merkanalyse
Kernwaarden
Positionering
Concurrentieanalyse
Tone of Voice
Logo ontwerp
Huisstijl
Brandbook
Voordelen van een goede branding
Vertrouwen
Een goed ontwikkelde en consequent uitgevoerde branding kan het vertrouwen van klanten vergroten.
Herkenbaarheid
Een sterke branding zorgt ervoor dat een bedrijf gemakkelijk te herkennen is. Differentiatie - In een markt met veel concurrentie kan een sterke branding een bedrijf onderscheiden van de rest.
Waarde
Zowel intern als extern is het een toegevoegde waarde. Door de 'why' van je organisatie goed uit te werken, zal je boodschap intern en extern duidelijk zijn.
Meer informatie over Brand Essence?
Ik snap het, je wilt direct aan de gang! Neem dan direct contact op.
Bekijk welke brands je voorgingen!
Staat de basis? Dan is er nog zoveel meer te doen!
Den Bolder
Arie Eikelenboom
Natasja was voor ons een stagiair die écht iets toevoegde; pro-actief, geduldig en kundig. Na haar studie maken we nog geregeld gebruik van haar kennis en kunde. Ook hierin blijkt Natasja een goede luisteraar en prima vertaler van mijn wensen in een mooi product. Een recensie vind ik daarom het minste wat ik voor haar kan betekenen. Met Natasja haal je iemand in huis met ideeën, kennis en tevens heel belangrijk; iemand die haar afspraken méér dan nakomt!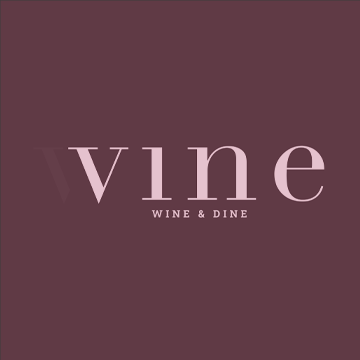 Vine Tilburg
Judith Kuijpers
Fijn en persoonlijk contact! Natasja kan snel schakelen en wij zijn super blij met het eindresultaat!
Focus Marketing Research
Vanessa Marino
Natasja is heel erg professioneel, schakelt snel en heeft goed naar ons wensen geluisterd. Ook ons feedback heeft ze snel en nauwkeurig verwerkt. Wij zijn heel blij met het eindresultaat en kunnen en samenwerking met haar aanraden.