Branding is het proces van het creëren van een unieke identiteit en reputatie voor een product, dienst of organisatie. Het omvat alles wat een bedrijf doet om zich te onderscheiden van zijn concurrenten en een bepaalde perceptie bij consumenten te creëren. Dit omvat zaken als het ontwerp van het logo, de kleuren van de huisstijl, de toon van de communicatie en de kwaliteit van de producten en diensten.
Hoe gaat een goede branding jouw verder helpen?
Een goed ontwikkelde en consequent uitgevoerde branding kan het vertrouwen van klanten vergroten. Wanneer een merk er professionaliteit uitstraalt en consequent wordt gepresenteerd, kan dit bijdragen aan de geloofwaardigheid en betrouwbaarheid van het bedrijf. Dit kan op zijn beurt leiden tot een hogere klantloyaliteit en meer positieve mond-tot-mondreclame.
In een markt met veel concurrentie kan een sterke branding een bedrijf onderscheiden van de rest. Het kan helpen om de unieke voordelen en eigenschappen van het bedrijf of de producten en diensten die zij aanbieden te communiceren en hen zo te helpen zich te onderscheiden in de ogen van klanten.
Een sterke branding zorgt ervoor dat een bedrijf gemakkelijk te herkennen is. Dat is vooral nu in de wereld waarin consumenten worden overspoeld met talloze advertenties en marketingboodschappen heel erg belangrijk. Een herkenbaar merk zal de aandacht trekken van consumenten en hen helpen bij het maken van keuzes.
Zowel intern als extern is het een toegevoegde waarde. Door de 'why' van je organisatie goed uit te werken, zal je boodschap intern en extern duidelijk zijn. Op deze manier kun je de getargetten doelgroep nóg beter bereiken. Ook intern zal er geen onduidelijkheid zijn en weet iedereen voor welke organisatie zij werken en wat de missie en visie is die zij naleven. Alle neuzen dezelfde kant op!
Waarom is branding belangrijk?
Branding is essentieel voor bedrijven om een blijvende indruk achter te laten. 
Den Bolder
Arie Eikelenboom
Natasja was voor ons een stagiair die écht iets toevoegde; pro-actief, geduldig en kundig. Na haar studie maken we nog geregeld gebruik van haar kennis en kunde. Ook hierin blijkt Natasja een goede luisteraar en prima vertaler van mijn wensen in een mooi product. Een recensie vind ik daarom het minste wat ik voor haar kan betekenen. Met Natasja haal je iemand in huis met ideeën, kennis en tevens heel belangrijk; iemand die haar afspraken méér dan nakomt!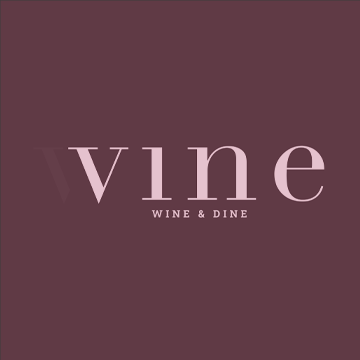 Vine Tilburg
Judith Kuijpers
Fijn en persoonlijk contact! Natasja kan snel schakelen en wij zijn super blij met het eindresultaat!
Focus Marketing Research
Vanessa Marino
Natasja is heel erg professioneel, schakelt snel en heeft goed naar ons wensen geluisterd. Ook ons feedback heeft ze snel en nauwkeurig verwerkt. Wij zijn heel blij met het eindresultaat en kunnen en samenwerking met haar aanraden.